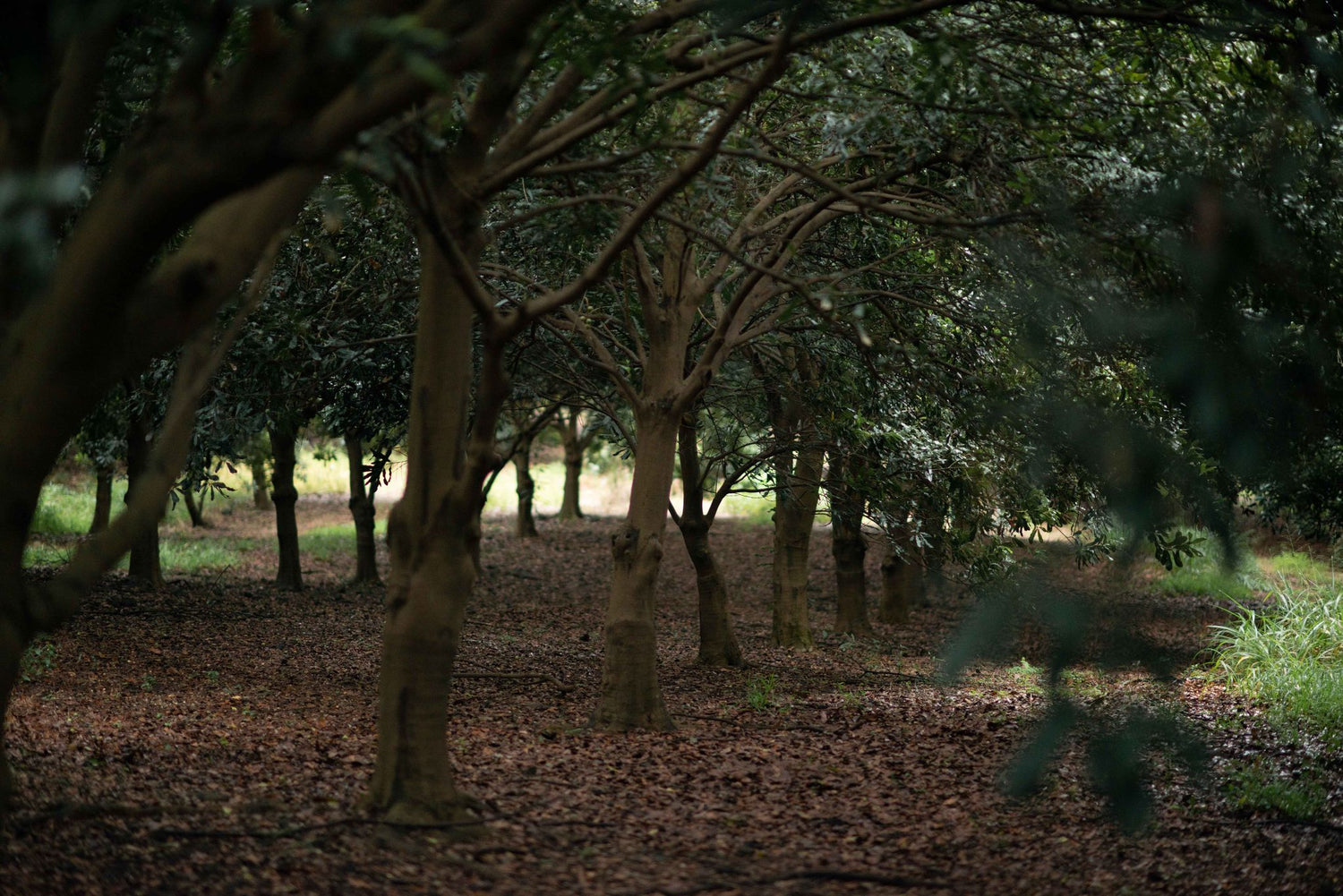 About The Farm
Ohana Mac Nut Farm LLC is owned and operated by Annie Ridgely and her family. It is an 80 acre farm nestled below Mauna Loa on the southeast side of the Big Island of Hawaii.
The area used to be a sugarcane farm and was developed into a macadamia nut orchard forty years ago. The farm practices many regenerative and sustainable farming practices, operates using solar energy, and contains very diverse permaculture.
The farm sells its organic fruits and vegetables to local grocery stores in Hilo and Kona, has numerous bee hives around the perimeter, and is home to many cherished farm animals. Annie served as the elected president of the Hawaii Macadamia Nut Association and hosts educational workshops, as well as farm tours.
The farm employs a team of harvesters, processors, and farm hands from the surrounding communities. All ingredients are grown, processed, and manufactured right here on the farm.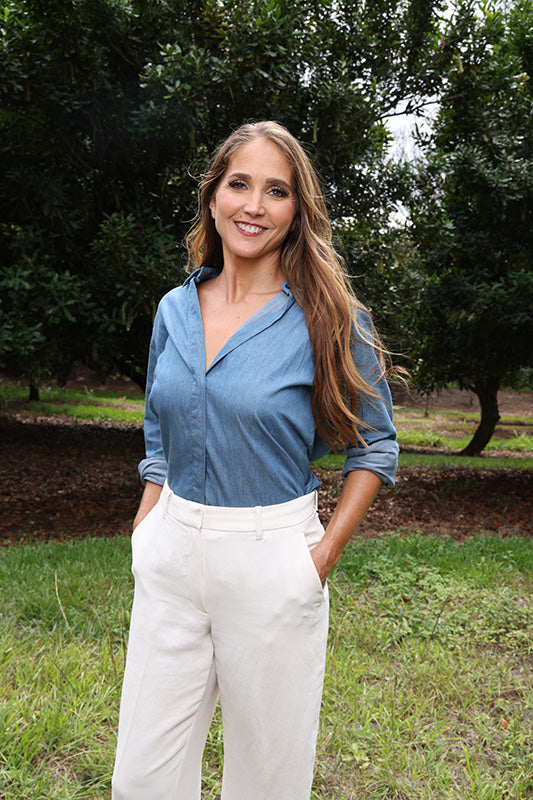 Our Ohana
Annie and her family live and work on the farm. Her love of nature and natural beauty have evolved into a passion for her farm to skin product line. Annie believes that when people embrace their natural beauty and feel comfortable in their own skin, they begin to truly shine. She loves to help people improve their skin health, naturally. Beauty does not have to be harmful for the environment or harmful for the people using them. Her skincare products are sustainably grown and made, and there are no harmful chemicals or additives, as well as zero plastic in the packaging.
Annie grew up on Oahu and eventually landed in Alaska where she ran her own commercial fishing operation. She graduated summa cum laude from University of Northern Colorado with a BA/BS in Education Specialist k-12 and Outdoor Education and Leadership.
In February 2020 she made her way back to Pahala, Hawaii to farm with her husband and four kids ages five through twelve. Annie privately educates her children through homeschool, manages her eighty-acre macadamia nut farm, and started a skincare line using cold pressed macadamia nut oil.
She also recently served as the elected president of Hawaii's Macadamia Nut Association. Annie is passionate about empowering women to choose natural beauty (her Shine Naturally™ skincare line) and being comfortable in their own skin. Annie especially enjoys the lifestyle that farming provides her family as she grows, manufactures, and distributes luxury skincare products all from her farm.
Shine Naturally can be found at boutiques around the state of Hawaii, as well as Hawaii's premier five star hotel and spas. Also, her products are available through her website, Shinenaturally.com, and in Fashionista Finds by Swiminista.
Our Values
Shine Naturally donates a percentage of their proceeds to children foundations around the world, nonprofit environmental organizations within the state, and Hawaiian heritage and culture programs within their community. Each time you purchase a product from them, they make sure to shine some of the love to charities where it is most needed.